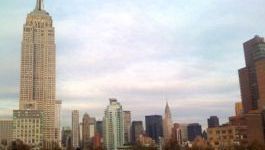 Deutsche Telekom: chooses G+D for eSIM consumer market
(CercleFinance.com) - Deutsche Telekom has conducted a tender process which resulted in G+D's mobile security unit being chosen as the supplier for eSIM management of private users' mobile devices, the Munich-based telecom group said on Monday.


The deal will mean that the German telecoms operator will be able to prepare for the increasing availability of mobile devices that have pre-installed embedded SIM cards (eSIM), as well as rising user numbers for eSIM-based services.

The first eSIM-enabled mobile devices for private users - such as the Apple Watch - have been arriving on the market over the past year, and this trend is set to continue in 2018.

Deutsche Telekom already used an eSIM solution from G+D Mobile Security for machine-to-machine (M2M) communication in the automotive sector.


Copyright (c) 2018 CercleFinance.com. All rights reserved.