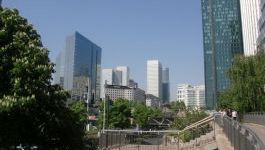 Deutsche Telekom: to acquire Tele2 in the Netherlands
(CercleFinance.com) - Deutsche Telekom's T-Mobile will acquire Tele2's Dutch business in a deal aiming at "attacking the market leading duopoly" in the Netherlands, the German telecoms giant said on Friday.


Under the tems of the agreement, Tele2 will receive a 25% stake and a cash payment of 190 million euros, while Deutsche Telekom will own 75% of the newly-formed company.

"We've started our journey to disrupt the Dutch market and we will be creating a viable and strong attacker of the duopoly KPN and VodafoneZiggo," Deutsche Telekom said.

Deutsche Telekom plans to generate annual synergies of around 150 million euros per year over the first three years.

The transaction is expected to close in the second half of 2018.

Copyright (c) 2017 CercleFinance.com. All rights reserved.