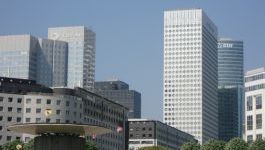 Deutsche Telekom: to cooperate with EWE on fiber expansion
(CercleFinance.com) - Deutsche Telekom will cooperate with utility group EWE on fiber expansion in northwest Germany, in a 50/50 joint venture that will invest up to two billion euros.


Deutsche Telekom and EWE are planning to connect over a million private households in the states of Lower Saxony, North Rhine-Westphalia and Bremen, using FTTB/FTTH technology, with operations set to begin in mid-2018.

Customers will then have a free choice of providers, Deutsche Telekom said.


Copyright (c) 2017 CercleFinance.com. All rights reserved.