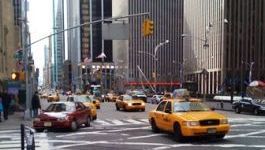 Beiersdorf: misses organic growth estimates, shares fall
(CercleFinance.com) - Nivea cream maker Beiersdorf missed analysts' estimates for full-year organic revenue growth on Thursday, hurt by a challenging environment for its adhesives unit, sending the company's shares down in morning trading.


According to preliminary figures, group sales rose by 4.1% in organic terms in 2019.

"Both consumer and tesa organic sales come in below consensus expectations," UBS analysts pointed out in a note.

The consumer business segment generated organic sales growth of 4.8% in 2019. The adhesives unit, tesa, achieved organic sales growth of just 0.8% due to a "challenging market environment," the German group said.

Beiersdorf confirmed its guidance to generate a consolidated EBIT margin from ongoing operations of around 14.5% in 2019, but said it expected "headwinds" in 2020.

The company's shares were down 1.3% in morning trading on Frankfurt's DAX index after this report.

Copyright (c) 2020 CercleFinance.com. All rights reserved.