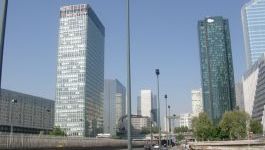 BMW: US car sales up over 10% in November
(CercleFinance.com) - German premium carmaker BMW's vehicle sales in the United States rose 10.
2% year-on-year to 31,213 units in November, the company said in a statement on Wednesday.

November sales particularly benefitted from the strong momentum of the seventh generation of the BMW 3 Series sedan (+95.2% at 6,283 units), as well as the BMW X3 (+9.1% to 5,948 units).

The BMW X7 - which features range topping luxury with seating for up to seven - enjoyed its best month since its launch in March (2,614 units).

This has brought 2019 US sales for the BMW brand to 289,080 vehicles, up 4.5%.

Copyright (c) 2019 CercleFinance.com. All rights reserved.