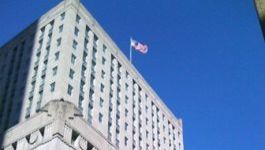 BMW: DCS to supply its ChargeNow service to PSA group
(CercleFinance.com) - The PSA Group and Digital Charging Solution (DCS), a subsidiary of the BMW Group, the operator of the ChargeNow service, have announced a partnership to provide access to the largest French network of electric recharging stations for Peugeot and Citroën customers.


The ChargeMyPeugeot and ChargeMyCitroën services, which are available from the ChargeNow app, enable users to access a network of 6,360 charging stations throughout France. By the end of 2018, the network is expected to have 9,000 accessible charging points.



Copyright (c) 2018 CercleFinance.com. All rights reserved.