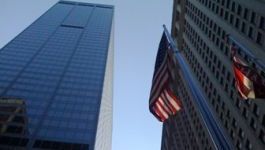 BMW: to open new testing centre in Czech Republic.
(CercleFinance.com) - BMW plans to open a new center in the Czech Republic to test technologies such as electrification, digitalisation and automated driving, marking the German carmaker's first development location in Eastern Europe, the company said on Friday.


The 500-hectare facility will be developed in Sokolov, close to the German border, about two-and-a-half hours' drive from BMW Group's main R&D site near Munich.

The new center - which will create several when it goes into operation early in the next decade - will represent a total investment in the three-digit million-euro range.

BMW said its existing facilities in Munich, France and Sweden no longer had sufficient capacity to meet testing requirements.

Copyright (c) 2017 CercleFinance.com. All rights reserved.