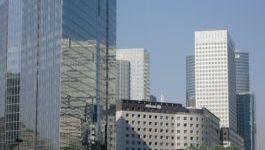 Swiss Re: John Dacey to become future CFO
(CercleFinance.com) - Yesterday Swiss Re announced that its current CFO, David Cole, will step down on 31 March 2018.


He will be replaced by John Dacey, the group's current strategic director, as from 1 April 2018.

At its AGM on 20 April, the Swiss re-insurance group will also propose that its shareholders elect Karen Gavan, Eileen Rominger and Larry Zimpleman on its board of directors.


Copyright (c) 2017 CercleFinance.com. All rights reserved.