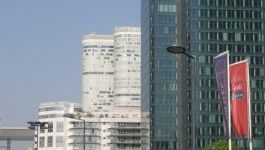 Nestlé: builds a third factory in Cuba.
(CercleFinance.com) - Nestlé has started to build a third plant in Cuba to meet growing local demand and strengthen its presence on the island, the Swiss agri-food giant announced this morning.


The plant will produce Nescafé, the local Serrano coffee brand, Nestlé Fitness cereals, Nesquik and Maggi.

The corresponding investment amounts to 54 million Swiss francs, or just over 46 million euros at current exchange rates. The plant is expected to employ 260 people when it is commissioned in January 2020. It will have a planned production capacity of over 18,500 tonnes of products for both Cuba and to export.

The plant will be owned by a joint venture between Nestlé and the local group Corporación Alimentaria SA (Coralsa), although their respective shares in the factory have not been specified.


Copyright (c) 2017 CercleFinance.com. All rights reserved.