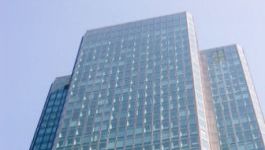 Logitech: Wendy Becker elected board chairwoman
(CercleFinance.com) - Logitech shareholders have elected Wendy Becker as the company's new chairwoman at yesterday's annual general meeting in Lausanne.


The move follows an earlier decision by Guerrino De Luca to remain on the board if re-elected, but not to stand for re-election as chairman when his term ended.

A former McKinsey consultant and Vodafone executive, Wendy Becker has been a non-executive member on the computer mouse maker's board since 2017.

At the meeting, Logitech's shareholders approved a dividend of approximately 0.73 Swiss franc per share, up approximately 10% from last year.

The shareholders also elected Guy Gecht to the board of directors, the former CEO of US tech company Electronics for Imaging (EFI), and Michael Polk, former president and CEO of household goods maker Newell Brands.

Copyright (c) 2019 CercleFinance.com. All rights reserved.