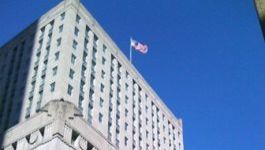 Dufry: 'in the right track' after very good summer.
(CercleFinance.com) - On Tuesday Dufry reported high organic growth and cash generation for the first nine months of the year, particularly thanks to a very good summer performance in Europe, the travel retailer's peak season.


The Swiss group said turnover amounted to 6.27 billion Swiss francs over the first nine months of 2017, from 5.87 billion Swiss francs the previous year, with organic growth reaching 7.9%.

The company said it benefited from a strong performance in Latin America and an acceleration in growth in Asia.

EBITDA reached 743.6 million Swiss francs, from 685.4 million Swiss francs a year ago.

9m 2017 net earnings came in at 122 million Swiss francs, up 92.1 million Swiss francs year-on-year.

"The performance in the third quarter of 2017 makes me very optimistic," CEO Julian Diaz, adding that the group is "in the right track" to achieve 2017 targets.

Dufry also said that it is continuing to assess the possibility of an IPO for its North American business.

Dufry shares were nevertheless down 3.8% at 147 Swiss francs on the SIX Swiss Exchange after this report.


Copyright (c) 2017 CercleFinance.com. All rights reserved.