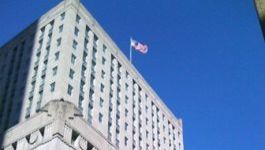 ABB: series of actions for EPC business.
(CercleFinance.com) - ABB said on Wednesday that it has now completed the model change for its engineering, procurement and construction (EPC) business, in a move that is aimed at focusing on higher growth segments.


For the power grid division, the Swiss engineering firm has signed an agreement to form a joint venture with Canada's SNC-Lavalin for electrical substation EPC projects, in which SNC-Lavalin will have a majority stake.

Regarding the industrial sector, ABB has previously announced an oil & gas EPC joint venture with Saudi Arabia's Arkad, with the transaction set to be closed by the year-end.

ABB's current oil & gas EPC business will be transferred into the new joint venture company, in which Arkad will have a controlling interest.

In the robotics and motion division, ABB has decided to wind down its turnkey full train retrofit business.

ABB will report these businesses as a non-core operating unit and plans to book charges in the fourth quarter, with results expected to be impacted by approximately 150 million dollars at operational EBITA level and another 75 million dollars of non-operational pre-tax charges on net income.

Copyright (c) 2017 CercleFinance.com. All rights reserved.