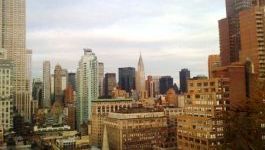 ABB: record transformer project reaches milestone in China.
(CercleFinance.com) - ABB said on Thursday that it has set a record with the successful testing of the world's most powerful ultrahigh-voltage direct current (UHVDC) transformer in collaboration with China's SGCC.


The 1.1 million volt UHVDC transformer, which has been developed and manufactured in collaboration with its Chinese partner, has successfully passed a series of tests, the Swiss engineering firm said.

This paves the way for the implementation of the Changji-Guquan UHVDC link, which will transmit power from the Xinjiang region in the Northwest to Anhui province in eastern China, ABB said.

When fully operational, the link will deliver power equivalent to twice the average annual power consumption of Switzerland, the group said.

Copyright (c) 2017 CercleFinance.com. All rights reserved.