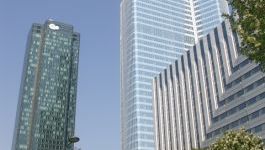 LafargeHolcim: stops share repurchase program
(CercleFinance.com) - In a terse statement on Friday, LafargeHolcim announced that it is stopping its share buyback program on the SIX Exchange in Zurich.


The Franco-Swiss building materials group said it under this program it has repurchased 10,283,654 of its shares for a total of 581,395,290.09 Swiss francs, at an average price of 56.54 Swiss francs per share.


Copyright (c) 2018 CercleFinance.com. All rights reserved.