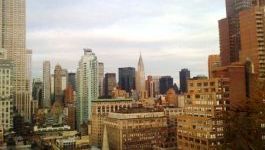 LafargeHolcim: changes in group organisation.
(CercleFinance.com) - LafargeHolcim has announced that its Board of Directors has decided to implement an organisation that is more focused on markets, as well as being more agile, with changes set to be effective as of 1 January 2018.


The Franco-Swiss building materials group has specified that thirty countries will report directly to the Executive Committee, which will be reduced to nine members, and global business functions will be brought together under a single department.

Marcel Cobuz and René Thibault will be appointed heads of the Europe and North America zones. Both these global functions, Performance & Costs and Growth & Innovation, will be amalgamated together in a new department; Growth & Performance, led by Urs Bleisch.



Copyright (c) 2017 CercleFinance.com. All rights reserved.