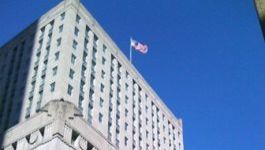 LafargeHolcim: 9m earnings up 8.1%.
(CercleFinance.com) - LafargeHolcim has published net income, group share that is up 8.
1% year-to-date, at 1,446 million Swiss francs, thanks to the increase in restated EBITDA (+9.2% on a comparable basis).

At just over 19.4 billion Swiss francs, net revenues of the building materials group fell by 4.7% as reported, although were up 4.3% on a comparable basis. The group's restated EBIT margin rose by 100 basis points to 22.1%.

After a good first half and strong third quarter, LafargeHolcim estimates that growth of restated EBITDA on a comparable basis should continue to slow over the remainder of 2017.


Copyright (c) 2017 CercleFinance.com. All rights reserved.