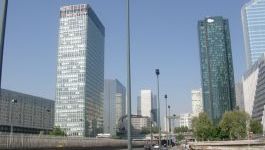 Clariant: planned merger with US group Huntsman abandoned.
(CercleFinance.com) - Shares in Switzerland Clariant are down almost 5% on Friday as investors digested news that the chemical company has abandoned its plans to merge with US rival Huntsman in the midst of growing opposition from shareholders.


"Given the continued accumulation of Clariant shares by activist investor White Tale Holdings and its opposition to the transaction, which is now supported by some other shareholders, we believe that there is simply too much uncertainty as to whether Clariant will be able to secure the two-thirds shareholder approval that is required to approve the transaction under Swiss law," Clariant said in a statement.

Clariant said that White Tale Holdings has now increased its stake to over 20%.

As a reminder, Clariant and Huntsman agreed on a proposed merger of equals last May.

In early trading, Clariant shares opened down 5.5%, before reducing their fall to 4.8% to 24.32 Swiss francs.

Copyright (c) 2017 CercleFinance.com. All rights reserved.