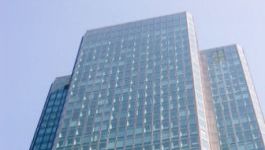 Adecco: issues dollar-denominated notes.
(CercleFinance.com) - Adecco Group has issued 300 million dollars in bonds maturing in 2021 in an operation that is intended to finance "general corporate purposes," the Swiss workforce specialist said on Wednesday.


The 4-year notes have a coupon of 2.625%.

Adecco is currently rated "BBB+" by Standard & Poor's and "Baa1" by Moody's.

Copyright (c) 2017 CercleFinance.com. All rights reserved.