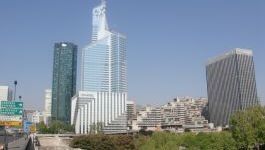 Roche: to partner with Illumina in sequencing deal
(CercleFinance.com) - Roche has signed a 15-year partnership deal with US gene sequencing company Illumina to broaden adoption of next-generation sequencing in cancer care, the companies said late on Monday.


As part of this non-exclusive agreement, Illumina will grant Roche rights to develop and market in-vitro diagnostic oncology tests for tissue and blood based on Illumina's systems, as well as its future platforms.

Roche and Illumina will also collaborate on oncology targeted therapies, with Illumina leading their development, while Roche will support regulatory filings.

The financial terms of the deal were not disclosed.

Copyright (c) 2020 CercleFinance.com. All rights reserved.