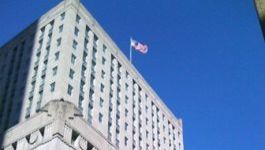 Roche: completes acquisition of Spark Therapeutics
(CercleFinance.com) - On Tuesday, Roche confirmed that it has completed the acquisition of Spark Therapeutics, after receiving all the required regulatory approvals, and completing the tender offer on this company's shares at 114.
5 dollars each.

The Philadelphia, Pennsylvania based Spark Therapeutics, which specializes in gene therapies for genetic diseases such as blindness or hemophilia, will continue to operate as an autonomous business within the Swiss health group.


Copyright (c) 2019 CercleFinance.com. All rights reserved.