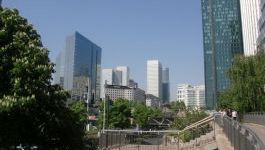 Roche: again extends tender offer for Spark
(CercleFinance.com) - Roche on Monday announced another extension of its 4.
3 billion dollar offer for US gene therapy firm Spark Therapeutics, this time until 16 December, saying its review by antitrust authorities is taking longer than expected.

The Swiss drugmaker added that all terms and conditions shall remain unchanged during the extended period.

Roche last month had to extend its offer until Tuesday 10 December to provide additional time for the US Federal Trade Commission and the UK Competition and Markets Authority to complete their reviews of the deal.

As of 6 December, approximately 5.7 million shares had been validly tendered as part of the offer, representing approximately 14.9% of Spark's shares, Roche said.

Copyright (c) 2019 CercleFinance.com. All rights reserved.