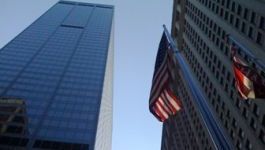 Roche: MS drug reduces disability progression
(CercleFinance.com) - Roche's multiple sclerosis drug Ocrevus reduces the risk of disability progression in relapsing multiple sclerosis (RMS) and primary progressive multiple scelrosis (PPMS), according to long-term data presented on Friday.


The Swiss drugmaker today announced data from two Phase III extension studies showing that patients who were treated with Ocrevus continuously for six years or more had reduced risk of disability progression.

In particular, post-hoc analysis showed a 42% reduction in the risk of PPMS patients needing a wheelchair after 6.5 years of Ocrevus treatment, compared with patients who started Ocrevus after the double-blind period (four years of treatment).

Primary progressive multiple scelrosis is a debilitating form of the disease, marked by steadily worsening symptoms and without periods of remission.

Approximately 15% of people with MS are diagnosed with the primary progressive form of the disease.

Copyright (c) 2019 CercleFinance.com. All rights reserved.