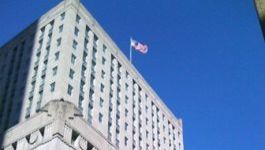 Roche: flu treatment shows positive results
(CercleFinance.com) - Roche's Xofluza, a drug for the preventive treatment of flu, has showed positive results in a phase III study, the Swiss drugmaker said on Monday.


The study showed preventive treatment with Xofluza after exposure to an infected household member reduced the risk of people developing flu by 86% versus placebo.

Roche also presented positive phase III study results for one-dose Xofluza in children with flu, with the trial meeting its primary endpoint.

Copyright (c) 2019 CercleFinance.com. All rights reserved.