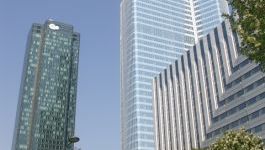 Roche: encouraged by diabetic macular edema drug
(CercleFinance.com) - Swiss pharma giant Roche released on Monday what it called "encouraging results" from a Phase II study on an experimental drug for diabetic macular edema treatment.


The firm said the treatment with bispecific antibody RG7716 resulted in clinically meaningful and statistically significant improvements in visual acuity gains compared with Novartis' Lucentis.

Roche is now planning to discuss a Phase III program with health authorities following the data.

The longer people have diabetes, the higher their risk for developing diabetic macular edema, the company said.

Copyright (c) 2018 CercleFinance.com. All rights reserved.