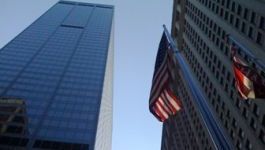 Roche: FDA approves FoundationOne's genomic profiling assay.
(CercleFinance.com) - Roche has said that the US Food and Drug Administration has approved a genomic profiling assay which enables physicians to identify the genomic profile of the patient's tumour, as well as associated therapies.


Foundation Medicine's FoundationOne CDx assesses all four classes of genomic alterations in 324 genes known to drive cancer growth, ranging from melanoma to colorectal cancer, as well as 17 targeted therapies.

Roche acquired a majority stake in Foundation Medicine - which developed the test - in April 2015.

Copyright (c) 2017 CercleFinance.com. All rights reserved.