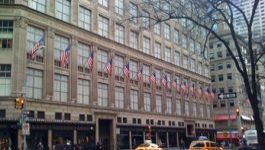 Roche: buys Californian healthcare analytics firm.
(CercleFinance.com) - Switzerland's Roche has made several announcements this Friday, with the main one being the acquisition of Viewics, a Californian software company that is focused on laboratory business analytics.


Roche said the acquisition will enable it to expand its position in lab operations with analytics capabilities, enabling faster data-driven informed decisions.

The terms of the deal have not been disclosed, even though Roche said that it is acquiring all the shares of the privately owned company.

Roche also said that the US FDA approved Gazyva in combination with chemotherapy, followed by Gazyva alone in those who responded, for people with previously untreated advanced follicular lymphoma.

Yesterday the Basel-based firm announced that the Food and Drug Administration had approved Hemlibra for routine prophylaxis to prevent or reduce the frequency of bleeding episodes in adults and children with haemophilia A with factor VIII inhibitors.

Copyright (c) 2017 CercleFinance.com. All rights reserved.