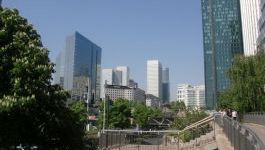 Roche: new multiple sclerosis data in focus next week.
(CercleFinance.com) - Roche said new efficacy and safety data in relapsing and primary progressive forms of multiple sclerosis will be in focus next week at the annual meeting of the European committee for treatment and research in multiple sclerosis (ECTRIMS).


The data will reinforce multiple sclerosis drug Ocrevus' favourable benefit-risk profile and advance clinical understanding of disease progression, the Swiss drugmaker said.

Approximately 85% of people with multiple sclerosis are initially diagnosed with the relapsing-remitting form of the disease, Roche said.

ECTRIMS, the world's largest annual international conference devoted to multiple sclerosis, will be held in Paris from 25 October to 28 October.

Copyright (c) 2017 CercleFinance.com. All rights reserved.