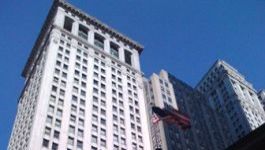 Novartis: starts new drug trial for psoriatic plaques
(CercleFinance.com) - Novartis plans to begin a study to assess the superiority of Cosentyx in patients with psoriatic plaques resistant to treatment with Janssen's Stelara, the Swiss company said on Tuesday.


The head-to-head proof of concept study will assess the mechanistic superiority of the direct inhibition of IL-17A over the inhibition of IL-23 with Tremfya, another Janssen's drug, Novartis said.

Results are expected in 2019.

Copyright (c) 2018 CercleFinance.com. All rights reserved.