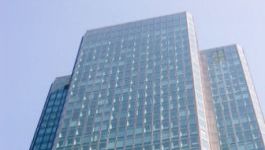 Novartis: melanoma combo granted FDA priority review
(CercleFinance.com) - Novartis' Tafinlar + Mekinist combination therapy has been granted FDA priority review for the treatment of stage III melanoma, the Swiss drugmaker said on Friday.


The US Food and Drug Administration has accepted the company's supplemental new drug application (sNDA) for filing, and has granted priority review designation for the mix.

Specifically, the FDA's decision concerns the adjuvant treatment of patients with stage III melanoma with BRAF V600E or V600K mutations, as detected by an FDA-approved test, following complete resection.

In October, the FDA granted a breakthrough therapy designation for the combo.

In a Phase III study the compound met its primary endpoint, by significantly reducing the risk of disease recurrence or death by 53% versus placebo.

Copyright (c) 2017 CercleFinance.com. All rights reserved.