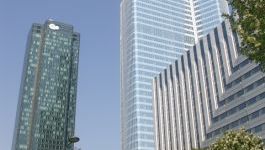 Novartis: head of oncology business to retire
(CercleFinance.com) - Swiss drugmaker Novartis said on Friday that Bruno Strigini, head of its oncology business, would retire at the beginning of next year.


Strigini, who led the integration of GSK's oncology portfolio in 2015, will retire from Novartis and the industry for personal reasons, it said.

Bruno Strigini will step back from the executive committee of Novartis by 31 December 2017 and will fully leave in early 2018.

Novartis said it will announce his successor "in due time."

Copyright (c) 2017 CercleFinance.com. All rights reserved.