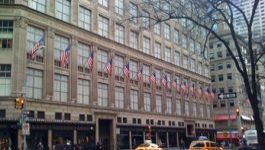 Novartis: positive results for hard-to-treat cancer therapy.
(CercleFinance.com) - A pivotal trial has showed that immunocellular therapy Kymriah sustained complete responses at six months in adults with relapsed or refractory diffuse large B-cell lymphoma, a difficult-to-treat cancer, Novartis said on Monday.


The data show an overall response rate of 53%, with 40% achieving a complete response and 14% achieving a partial response amongst 81 patients with three or more months of follow-up or earlier discontinuation.

At six months from infusion, the overall response rate reached 37%, with a complete response rate of 30%, Novartis said.

At the time of trial enrollment, these patients had been through several rounds of chemotherapy and many had unsuccessful stem cell transplants, leaving them with few options and a poor prognosis, the firm said.

Copyright (c) 2017 CercleFinance.com. All rights reserved.