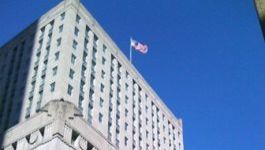 Novartis: highlights pipeline potential for investors.
(CercleFinance.com) - Swiss drugmaker Novartis will outline several key late-stage pipeline projects on Monday in an R&D and investor update that is being held in London.


The Basel-based group has said it had a strong run recently, with
several approvals and positive trial readouts.

In oncology, Novartis is pursuing multiple indications for Kymriah, the first CAR-T therapy ever approved by the FDA.

At the event, Novartis will also highlight four selected programs in ophthalmology, neuroscience, immunology and cardiology.

Novartis is due to present data on RTH258 (brolucizumab) in patients with neovascular age-related macular degeneration (nAMD), as well as data on AMG 334 (erenumab), which is currently being developed for patients suffering from chronic or episodic migraine.

The firm also plans to present data on Cosentyx in immunology and Cosentyx in cardiology.

Separately, the company has unveiled new real world data showing that Entresto had beneficial impact on quality of life in people living with heart conditions and, against chronic diseases, announced an agreement
with the Punjab province in Pakistan.

Copyright (c) 2017 CercleFinance.com. All rights reserved.