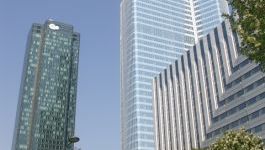 Novartis: encouraging results in psoriasis and migraine.
(CercleFinance.com) - Novartis' psoriasis drug Cosentyx appears to be an effective nail and palmoplantar psoriasis therapy, showing sustained improvements up to 2.
5 years, data presented on Thursday demonstrated.

This new data from a clinical study was presented at the International Congress of Psoriasis in London.

Up to 90% of psoriasis patients may develop nail psoriasis or palmoplantar psoriasis, which affects the palms of the hands and soles of the feet, Novartis said.

Novartis also released phase III data demonstrating significant and sustained efficacy of erenumab in migraine prevention.

Patients with episodic migraine taking erenumab reported significant and meaningful benefits over six months, with reduced migraine days and acute medication use, the Swiss drugmaker said.

The trial enrolled 955 patients who suffer from migraine between four and 14 migraine per month.

Copyright (c) 2017 CercleFinance.com. All rights reserved.