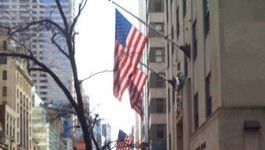 Syngenta: to buy Nidera Seeds; amount not disclosed.
(CercleFinance.com) - Syngenta said it has entered into a binding agreement to acquire Nidera Seeds, which is currently owned by China's COFCO International, the Swiss agrochemicals company said on Monday.


The firm, which is soon to be delisted, did not disclose the terms of the transaction - which is subject to clearance by the relevant merger-control authorities.

While Syngenta's request for the delisting of its shares from the SIX Swiss Exchange has been approved, their last trading day has yet to be determined.

Copyright (c) 2017 CercleFinance.com. All rights reserved.