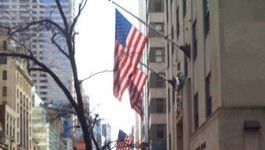 Bombardier: nacelle program for Airbus.
(CercleFinance.com) - Bombardier has announced that it has been selected for the new Airbus nacelle program.


This is the new engine nacelle program for the A320neo family of aircraft, which are powered by Pratt & Whitney engines.

Bombardier's facilities in Northern Ireland have been selected to develop and manufacture a new thrust reverser and provide after-sales service that will enable Airbus to offer a more innovative


Copyright (c) 2017 CercleFinance.com. All rights reserved.