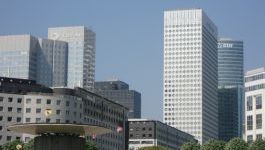 Umicore: record results in 2017; capital increase
(CercleFinance.com) - After setting a record performance in 2017, Belgium's Umicore has launched a capital increase to strengthen its position in clean mobility materials and recycling.


Umicore, which makes automotive catalysts and materials for rechargeable batteries, in addition to recycling metals, said revenue excluding discontinued operations grew 16% to 2.8 billion euros last year.

Recurring EBIT was 398 million euros, up 24% when excluding discontinued operations.

The firm - which recently disposed of its building products, technical materials and coatings businesses - already expects that it will approach its "Horizon 2020" target of doubling recurring EBIT from the 2014 base in 2018 (excluding discontinued operations).

This means that Umicore targets a 500 million euros in recurring EBIT this year, driven by strong demand for cathode materials and the fast ramp-up of new production lines in South Korea and China.

In addition to its 2017 full-year results, the company also announced the launch of an equity placement of up to 10% of its existing shares, with the support of its main shareholder Groupe Bruxelles Lambert.

This deal has been successfully completed since Umicore this morning said that it has raised 892 million euros through an accelerated bookbuild, placing 22.4 million shares with institutional and other investors.

Investors have welcomed the announcement: Brussels-listed Umicore jumped 9.8% in early morning trading on Friday.

Copyright (c) 2018 CercleFinance.com. All rights reserved.