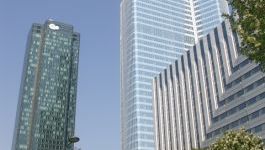 Umicore: Vanguard raises stake to 3.02 percent.
(CercleFinance.com) - The US mutual fund Vanguard has raised its stake in Umicore to 3.
02 percent, the Belgian recycling company announced on Tuesday.

Umicore said that Vanguard International Growth Fund has notified that on 1 December 2017 it has crossed the statutory threshold of 3%.

Vanguard informed Umicore that it now holds 6,775,231 voting rights, the group said in a regulatory statement.

Copyright (c) 2017 CercleFinance.com. All rights reserved.