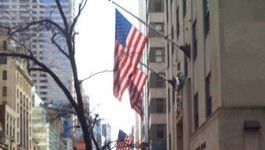 Umicore: sale of Technical Materials business in Europe.
(CercleFinance.com) - Umicore has announced that it has reached an agreement to sell its Technical Materials business in Europe to Saxonia Edelmetalle GmbH, a transaction that is expected to be closed in the first quarter of 2018.


The agreement covers Technical Materials' activities in Germany and Italy, which manufacture contact materials and solder alloys for technical applications. They generated total revenues of 163 million euros in 2016.

In line with what it announced earlier this year, the Belgian materials and recycling technology group will continue to analyse strategic options for Technical Materials activities in other regions.


Copyright (c) 2017 CercleFinance.com. All rights reserved.