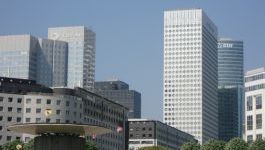 Proximus: decision by Belgian competition authority
(CercleFinance.com) - Orange Belgium announces the decision of the Belgian Competition Authority, giving the telecom market regulator until 16 March 2020 to continue its examination of the mobile access network sharing agreement with Proximus.


The Authority's decision will give the IBPT more time to study the latest changes made to the terms of the agreement, to verify that the commitments made by Orange Belgium and Proximus are respected.

However, Orange's Belgian subsidiary notes that the Authority recognises the positive impact stemming from the agreement and rejects the request by its competitor Telenet, to suspend cooperation until a final decision is made on the merits.


Copyright (c) 2020 CercleFinance.com. All rights reserved.