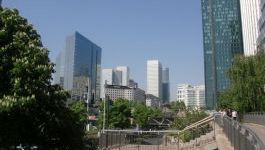 Roularta: ING Belgium takes stake in Storesquare
(CercleFinance.com) - ING Belgium has taken a minority stake in Roularta's Storesquare, the Belgian publisher said on Wednesday.


Roularta - which owns 65% of Storesquare - said the entry of ING Belgium into its capital has increased the Belgian e-commerce platform's value to 15.6 million euros.

The deal also means that the platform will be launched in the coming months in the Netherlands, ING's home market, Roularta said in a statement.

Storesquare - which has 600,000 monthly online shoppers - recorded 13 times more revenue over the first ten months of 2017 than in the first ten months of 2016, Roularta said.

The platform now aims to become the largest Belgian online store in 2018, it added.

Storesquare's other shareholders include Belgian financial group KBC and Flemish entrepreneurs organisation Unizo.

Copyright (c) 2017 CercleFinance.com. All rights reserved.