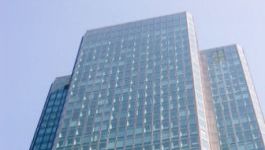 UCB: stock rallies in Brussels after profit beat
(CercleFinance.com) - Belgian biopharmaceutical company UCB on Thursday reported a better-than-expected increase in full-year earnings, prompting its shares to jump almost 4% in Brussels.


The group's profit amounted to 771 million euros last year (+42%), on net sales that increased by 9% to 4.5 billion euros, driven by the sound performance of the group's core products, such as Cimzia in immunology.

Analysts at UBS highlighted a "big profit beat," helped by solid revenues for its main products and an impressive profitability in the second half of the year.

However, UBS thinks the company set a low bar for its 2018 guidance.

For 2018, UCB said it expects revenue to reach approximately 4.5-4.6 billion euros.

Despite this slight disappointment, the shares have risen by up to 3.9% to 68.5 euros, making them the biggest winner at present on Brussels's blue-chip BEL index.

Copyright (c) 2018 CercleFinance.com. All rights reserved.