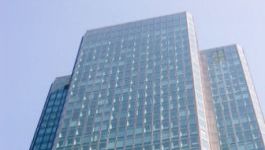 KBC: BlackRock stake now above 5% threshold.
(CercleFinance.com) - US asset manager BlackRock now has a stake of just over 5% in KBC, the Belgian financial group said on Wednesday.


The disclosure was made after BlackRock's holding rose above the 5% threshold in terms of voting rights, at which such disclosures are mandatory.

On 30 November, BlackRock had 21,138,393 voting rights, corresponding to a 5.05% stake, according to the filing released by KBC.

Copyright (c) 2017 CercleFinance.com. All rights reserved.