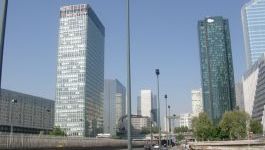 Solvay: underlying EPS growth of 26% in 2017
(CercleFinance.com) - For 2017 Solvay has published underlying EPS from continuing operations of 7.
59 euros, up 26%, related to a 9% increase in earnings before interest and tax, a reduction in financial charges and a lower underlying tax rate.

Underlying EBITDA of the Belgian chemist rose by 7.5% to 2,230 million euros, on sales of 10.1 billion euros, which were up 6%, due to the 8% increase in volumes. Free cash flow from continuing operations rose by 19% to 782 million euros.

A dividend of 3.60 euros per share, which is up 4.3%, will be proposed for 2017. at a constant consolidation scope, and based on average exchange rates over 2017, Solvay expects organic growth in underlying EBITDA of between 5% and 7%.


Copyright (c) 2018 CercleFinance.com. All rights reserved.